Nucon GbR a private partnership was founded 2006 based on the application of patents for xenon HID lighting. At the beginning of the year 2013 Nucon GbR started to adapt their xenon HID digital ballast know how to use for driving LEDs. Since xenon light is more and more displaced by LEDs there was the need to start some new base research on the demands for LED control.

To avoid an unwanted product at very early stage of the development the lighting division of a German premium OEM was asked if there would be an interest in an LED driving with sensor less temperature protection ? There was a big suprise that this answer was a YES indicating that there is not yet a full suitable solution available on the market.  The following development is since then guided by the OEM to get a prototype meeting automotive requirements.

The method is now granted Patent in Germany and in the US:

US Patent No. 9,326,349 LED TESTING METHOD AND ARTICLE is issued April 26, 2016
German Patent DE 10 2014 019 434 B4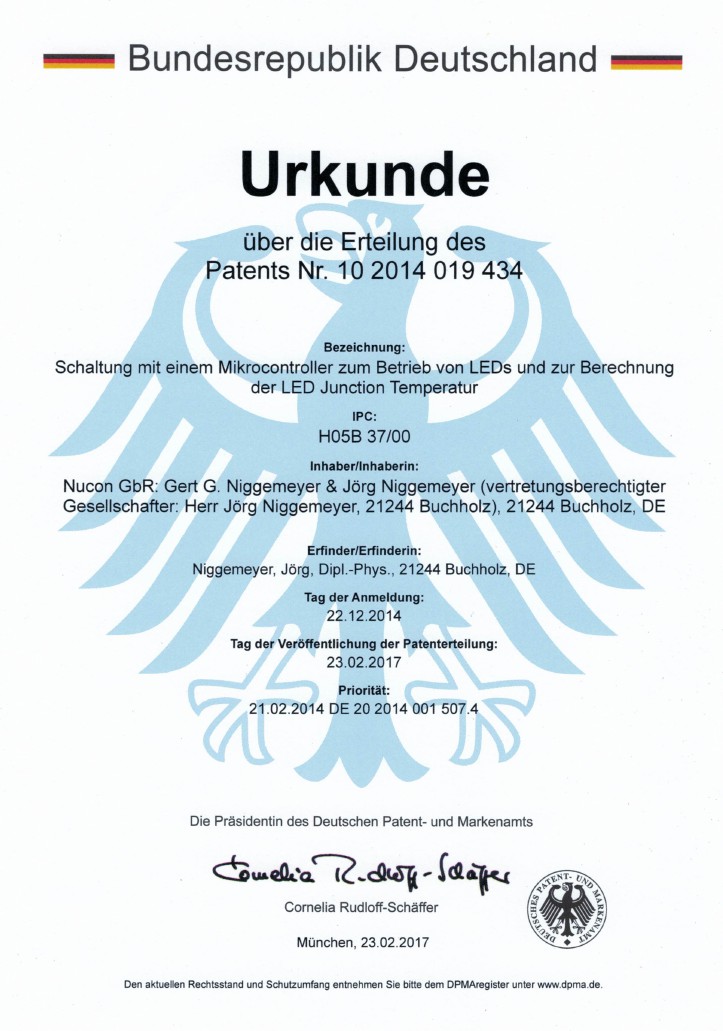 Method published in German automotive magazine Elektronik Praxis
There is now a new Patent application filed about an automatic calibration method without the need for an external reference sensor.